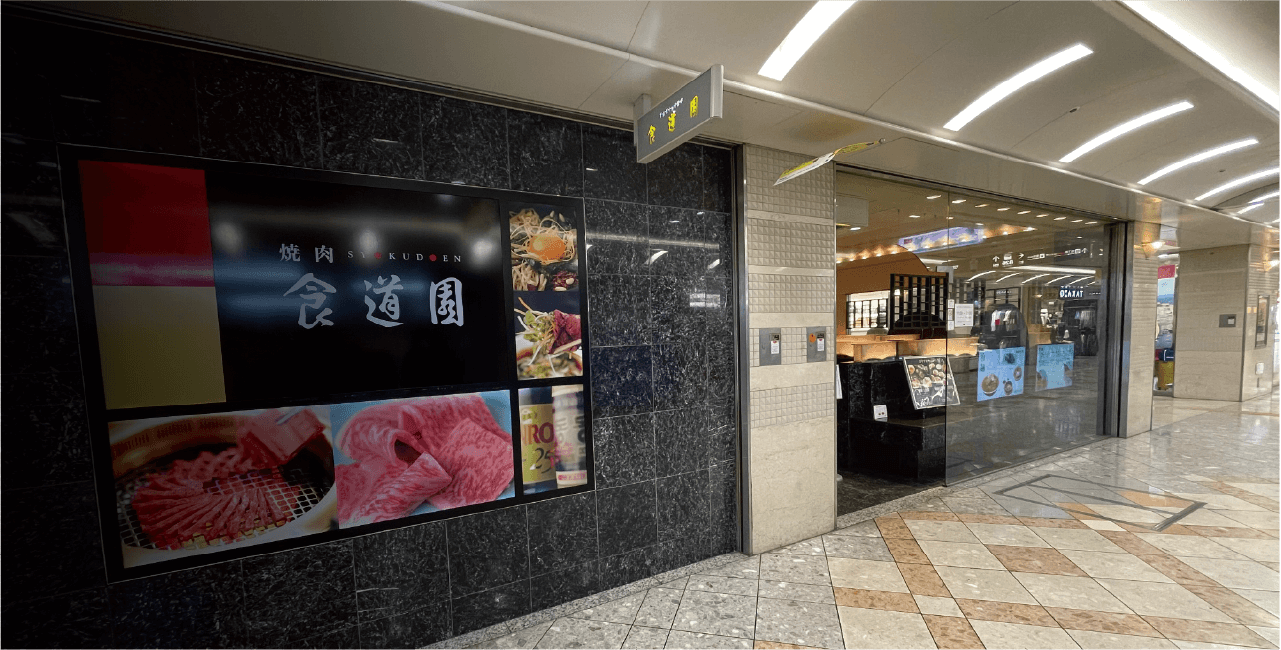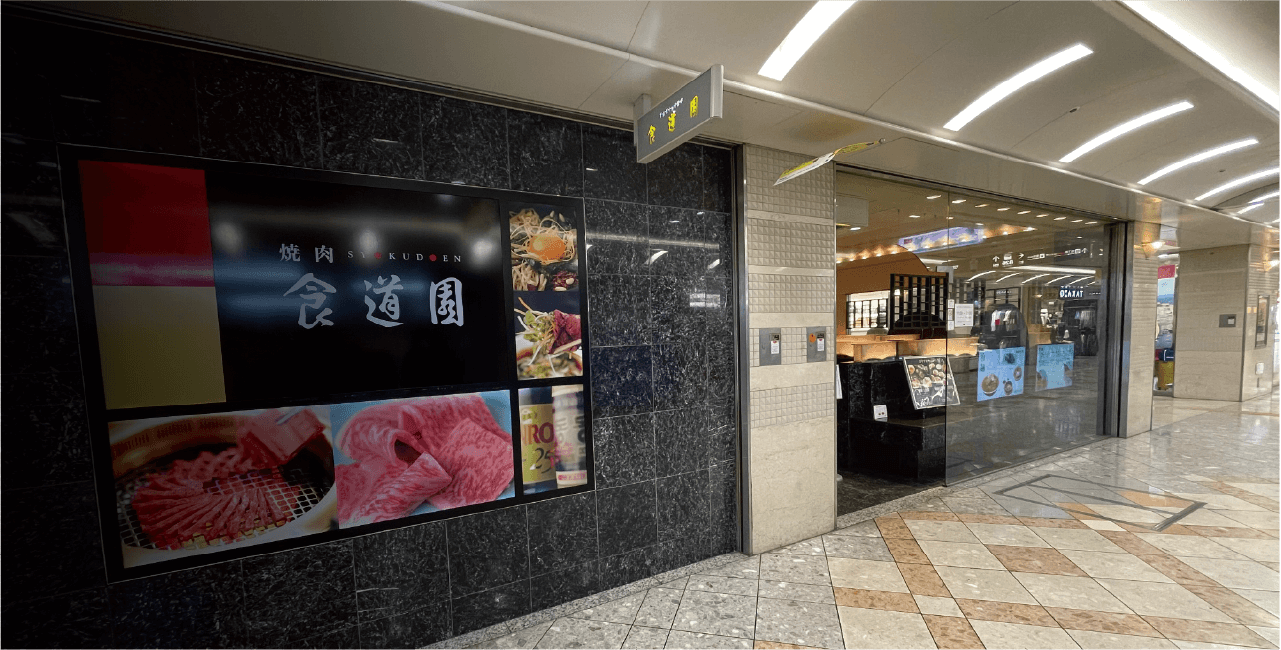 Nanba Walk Location
Nanba Walk Location
Nanba Walk Location
This location is very popular in the Namba underground shopping area.
Enjoy your fill of yakiniku BBQ in a casual atmosphere.
This phone number is for reservations and inquiries.
TEL:06-6213-6455
Shop Outline
Address
Kita-dori, Nanba Walk Sanban-gai, 1-chome Sennichi-mae, Chuo-ku Osaka-shi
Business Hours
11:00 A.M. to 10:00 P.M.
(Lunch Time:11:00 A.M. to 3:00 P.M.)
Closing Days
Closed Irregularly
Parking Space
None
Capacity of Seats
50 seats(Table seats only)
We accept various credit cards and ANA Gourmet Points are saved.
Shop Image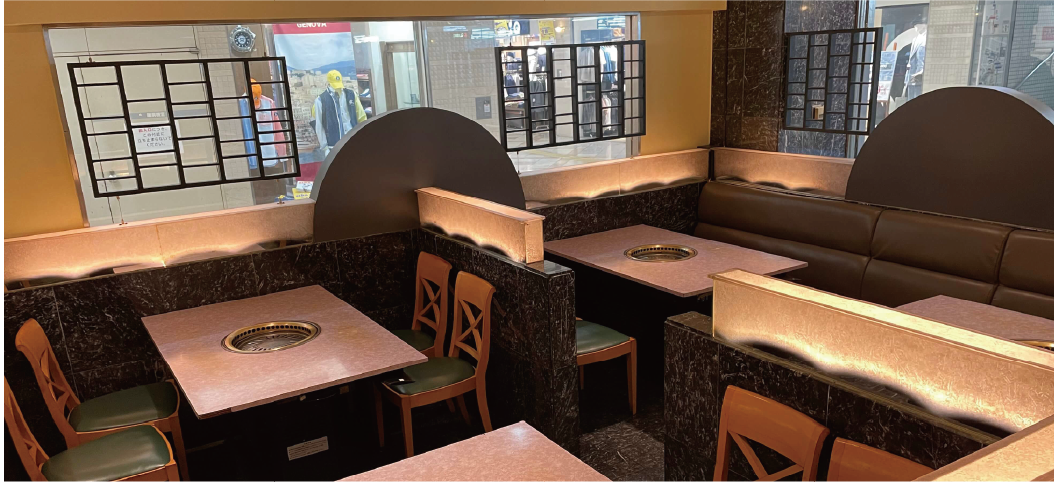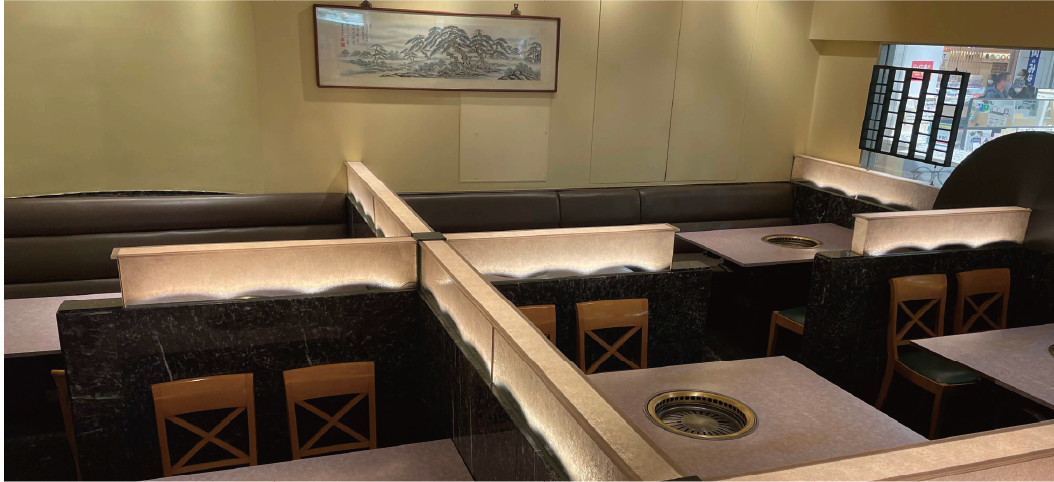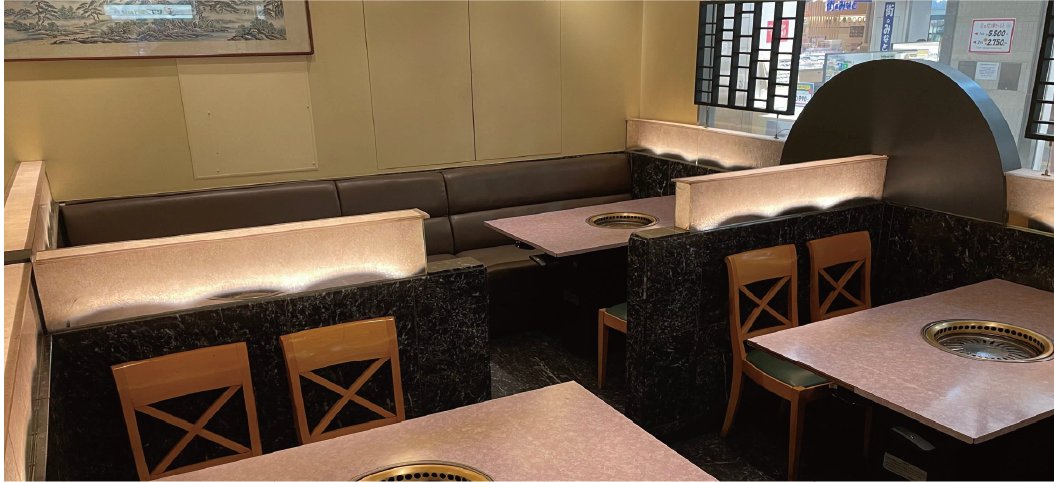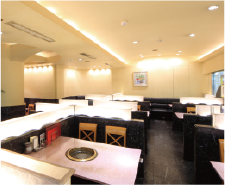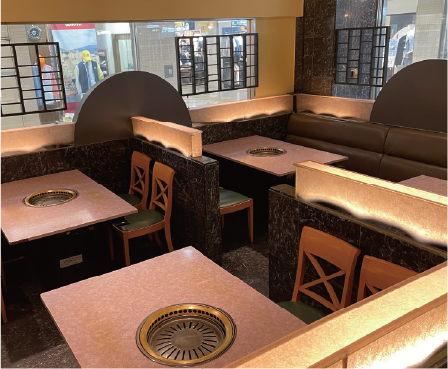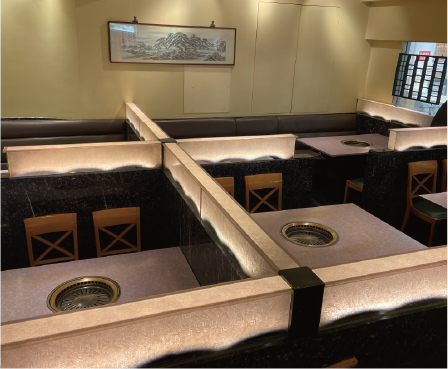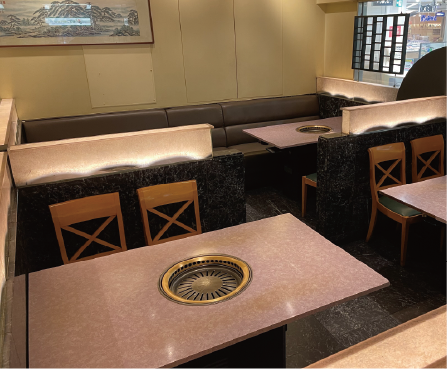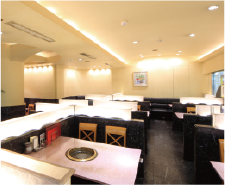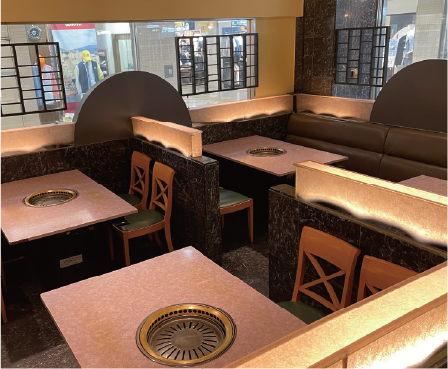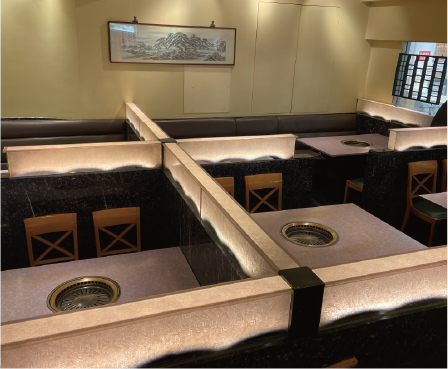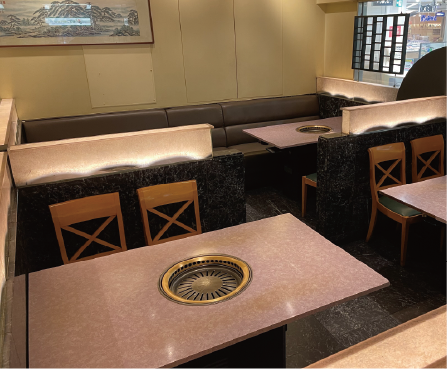 5-13 Soemon-cho, Chuo-ku Osaka-shi
Hours
Weekdays: 12:00 – 14:30 17:00 – 22:00
(Lunch 12:00 – 14:00)
Sat, Sun, national holidays: 12:00 – 22:00
(Lunch 12:00 – 15:00)
*Last orders taken at 21:30
Days off
Open all year round
1-6-4 Sonezaki Shinchi, Kita-ku Osaka
Hours
Weekdays: 12:00 – 14:30 17:00 – 22:00
(Lunch 12:00 – 14:00)
Sat, Sun, national holidays: 12:00 – 22:00
(Lunch 12:00 – 15:00)
*Last orders taken at 21:30
Days off
12/31~1/2
2-124 Gakuen Daiwa-cho, Nara-shi
Hours
Weekdays: 12:00 – 14:30 17:00 – 22:00
(Lunch 12:00 – 14:00)
Sat, Sun, national holidays: 12:00 – 22:00
(Lunch 12:00 – 15:00)
*Last orders taken at 21:30
Days off
Open all year round