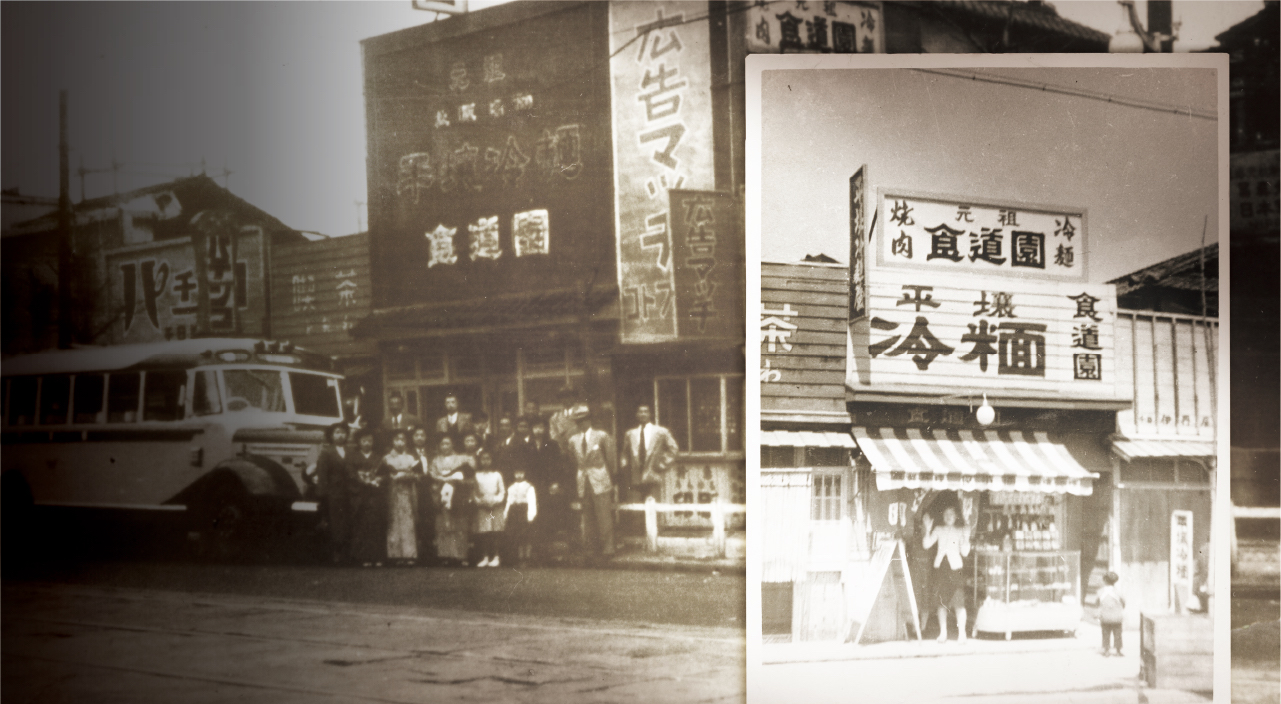 Great Tasting
Dishes we Believe In
Concept
However, we discovered that the sauce had the effect of improving the
taste of yakiniku, and through a process of trial and error, we created
a unique great tasting sauce.
Each yakiniku BBQ restaurant has its own
signature sauce, but Syokudoen was the first to come up with a dipping
sauce.
Since its opening in Sennichi-mae, Osaka in 1946 as a Pyongyang
Reimen Noodle and Yakiniku BBQ Restaurant, we have been successful
We invented the dipping sauce, introduced the world's first smokeless
roaster to prevent the odor and smoke of yakiniku from adhering to
the customer's hair and clothes, and created a dining style that has
now become commonplace.
Syokudoen is said to be the birthplace of yakiniku BBQ.
Specialties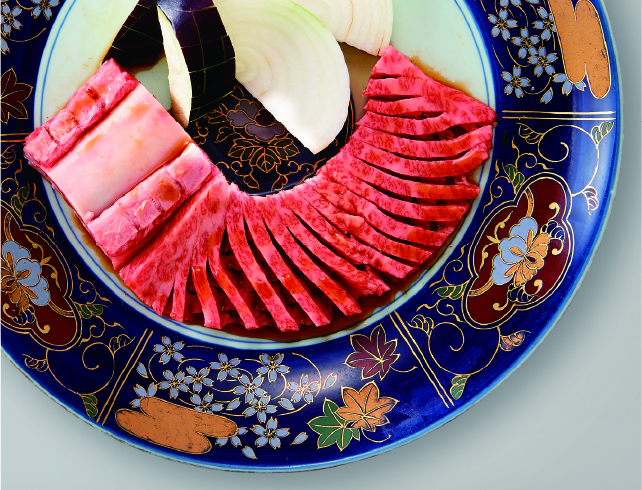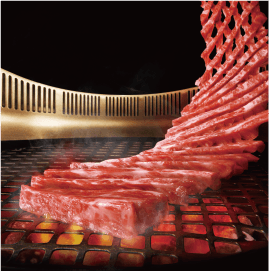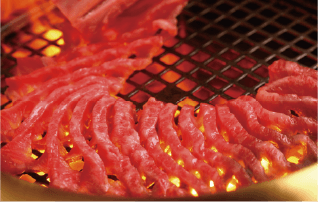 01

Hana-ami Short Rib
1 、Observation and Adjustments
This bone-in short rib is carefully selected.
Countless mesh
patterns are formed as the master chef observes the meat,
and slices it in accordance with the bone.
2 、Brilliance
This mesh cut pattern sears the fat and enhances the flavor
of the short rib.
We have named it Hana-ami Short Rib
(flower mesh pattern short rib) and obtained a patent for
this groundbreaking hana-ami cutting technique in the
yakiniku BBQ industry.
3、Confidence
Hana-ami Short Rib is a specialty that we have finally arrived
at after more than a decade in pursuit of the best tasting
Wagyu beef. It has received an award from the All Japan
Yakiniku Association, and has even been featured on TV.
Try this masterpiece we are confident you will enjoy.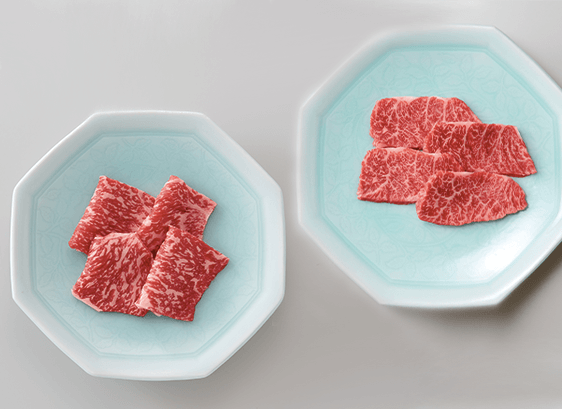 02

Loin & Skirt

Some of our popular items include our Loin which immediately fills your taste buds with flavor after quickly grilling over high heat as well as our distinctive Skirt which is tender with a simple flavor. Since our establishment, we have been committed to providing Japanese black beef wagyu with specialized seasonings for each part to enhance the genuine taste of the beef.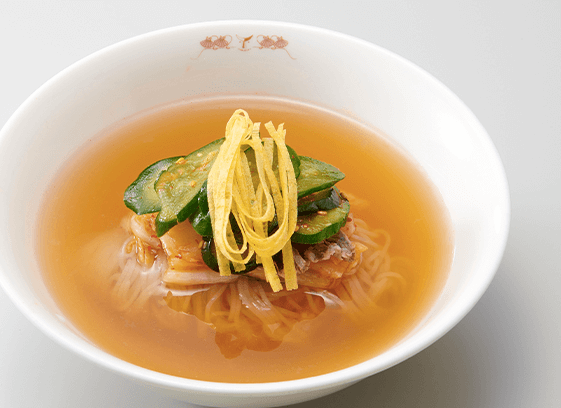 03

Reimen Chilled Noodles

The restaurant's other specialty is Reimen Chilled Noodles, which were popularly known as Pyongyang Reimen Noodles when we first established the restaurant. The noodles are made with great care and detail when the customer orders them using top select soba buckwheat flour. The noodles have a high level of resiliency and go perfectly with our traditional soup.