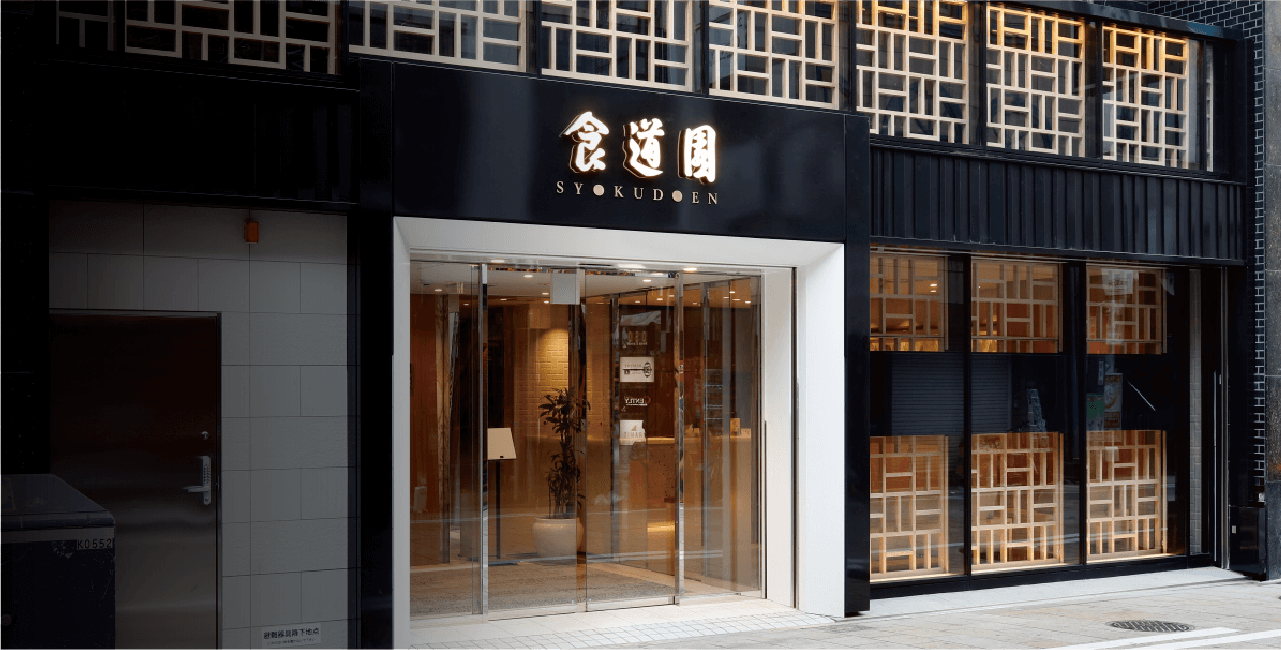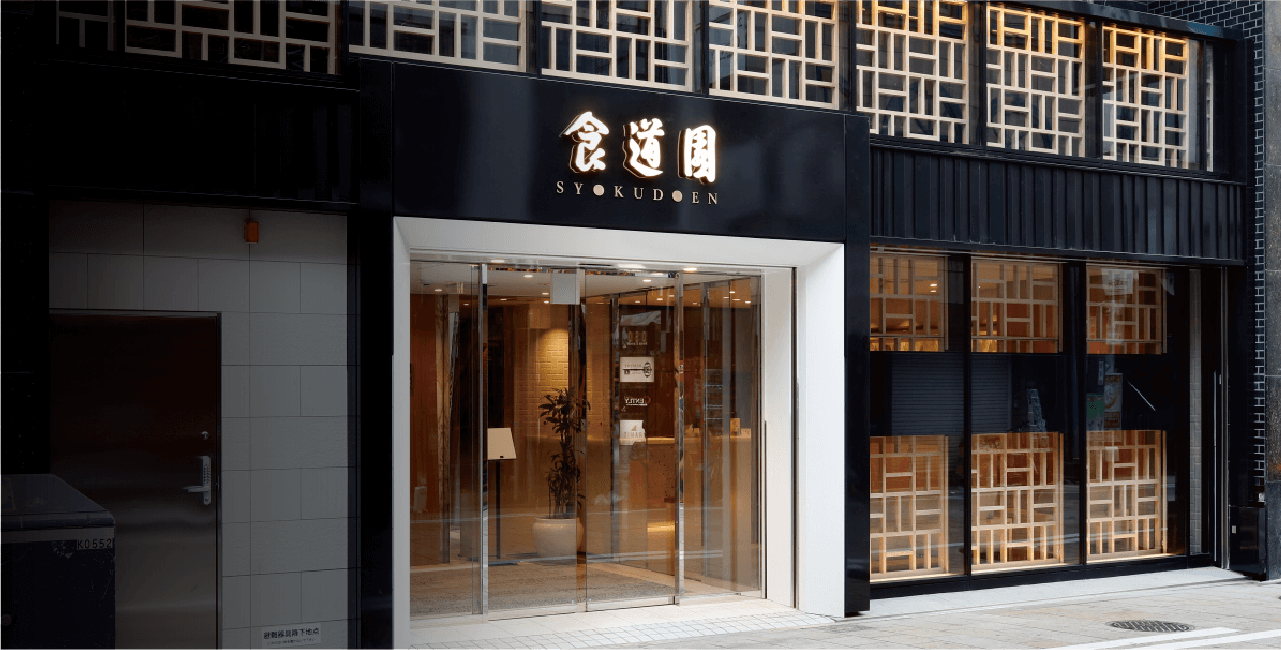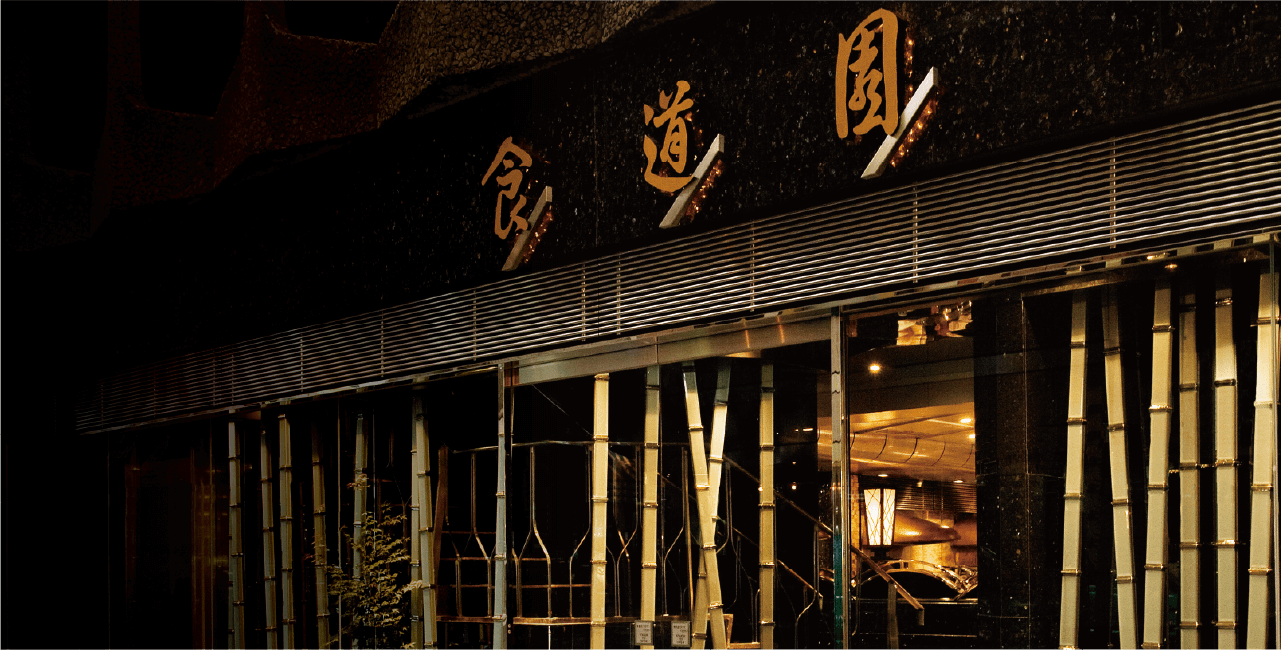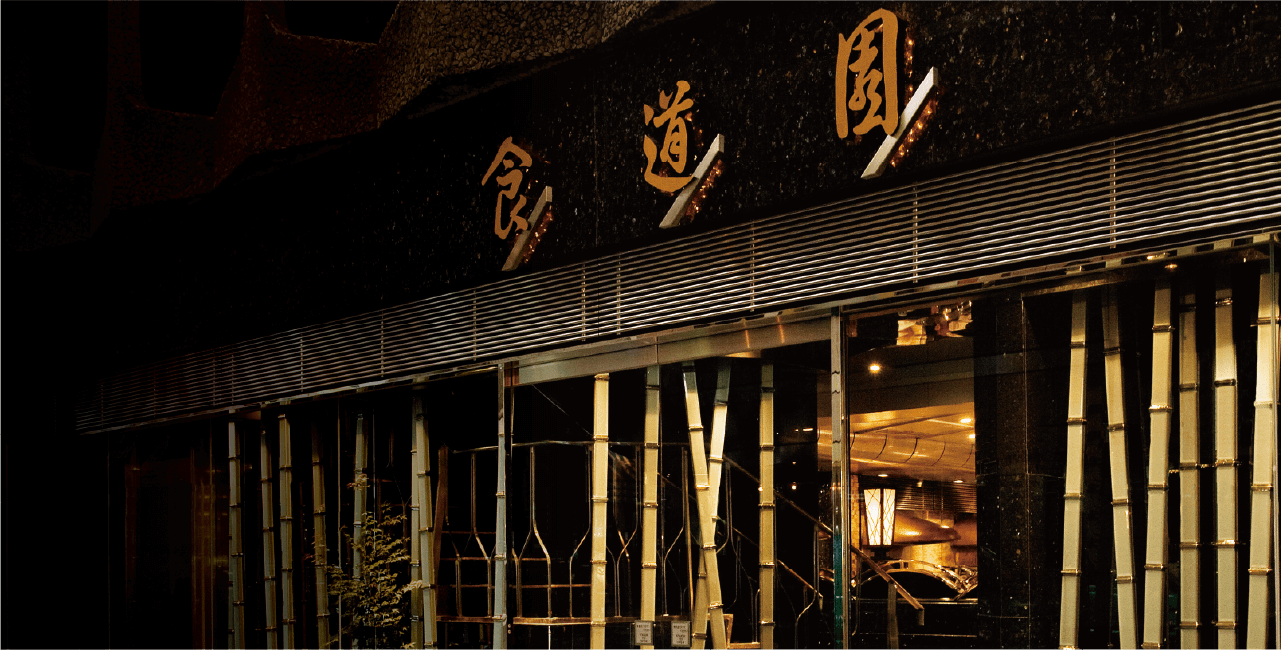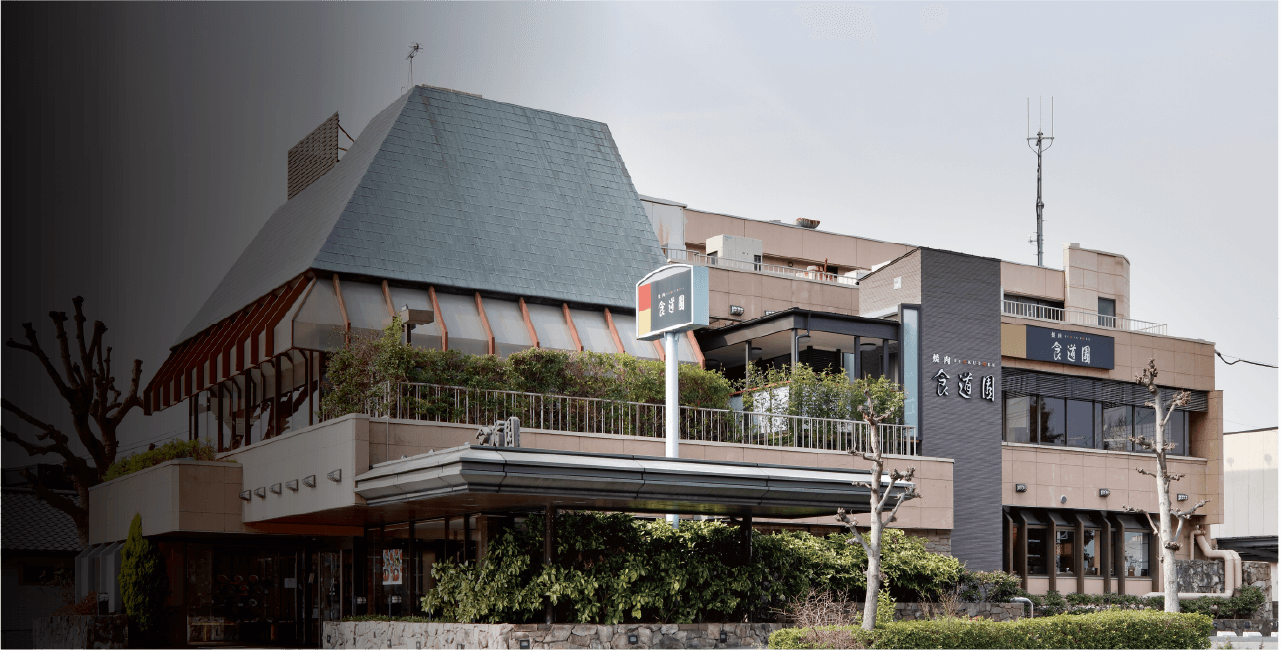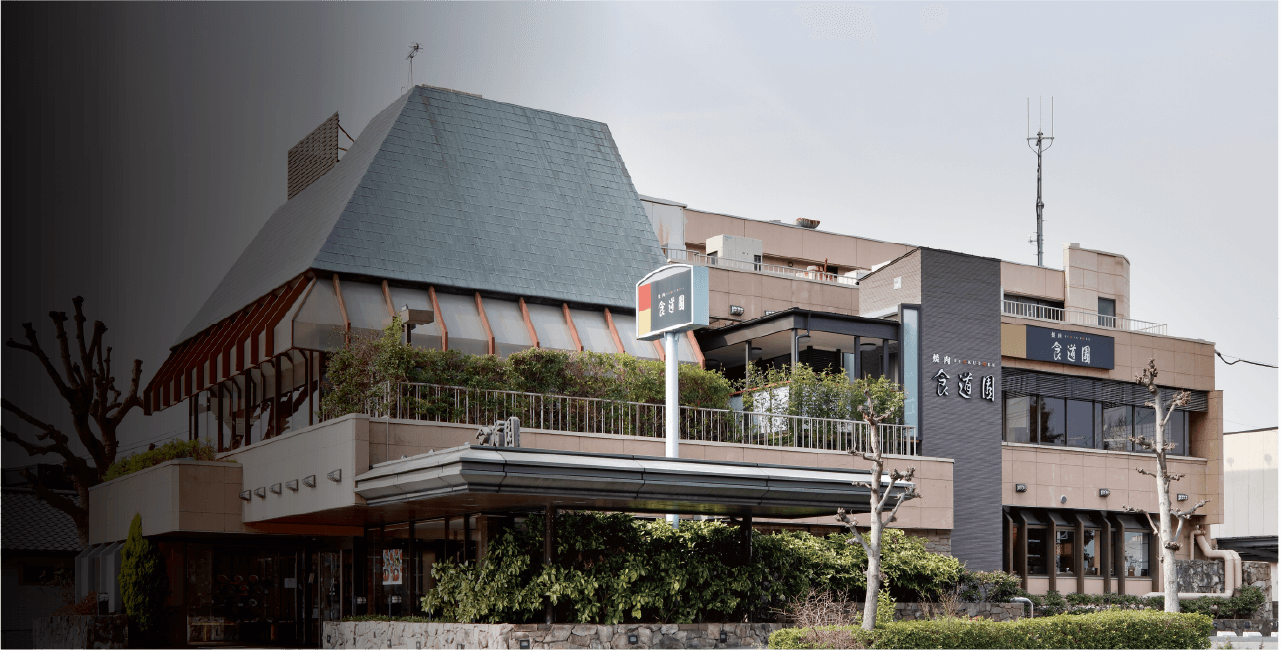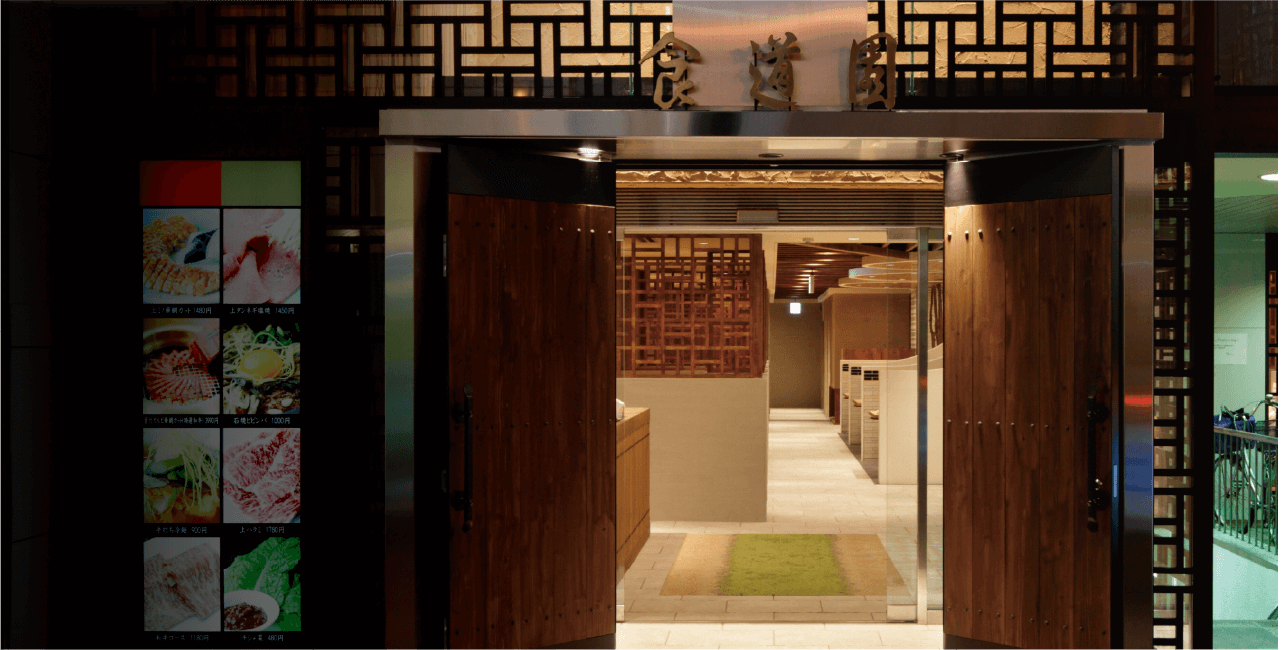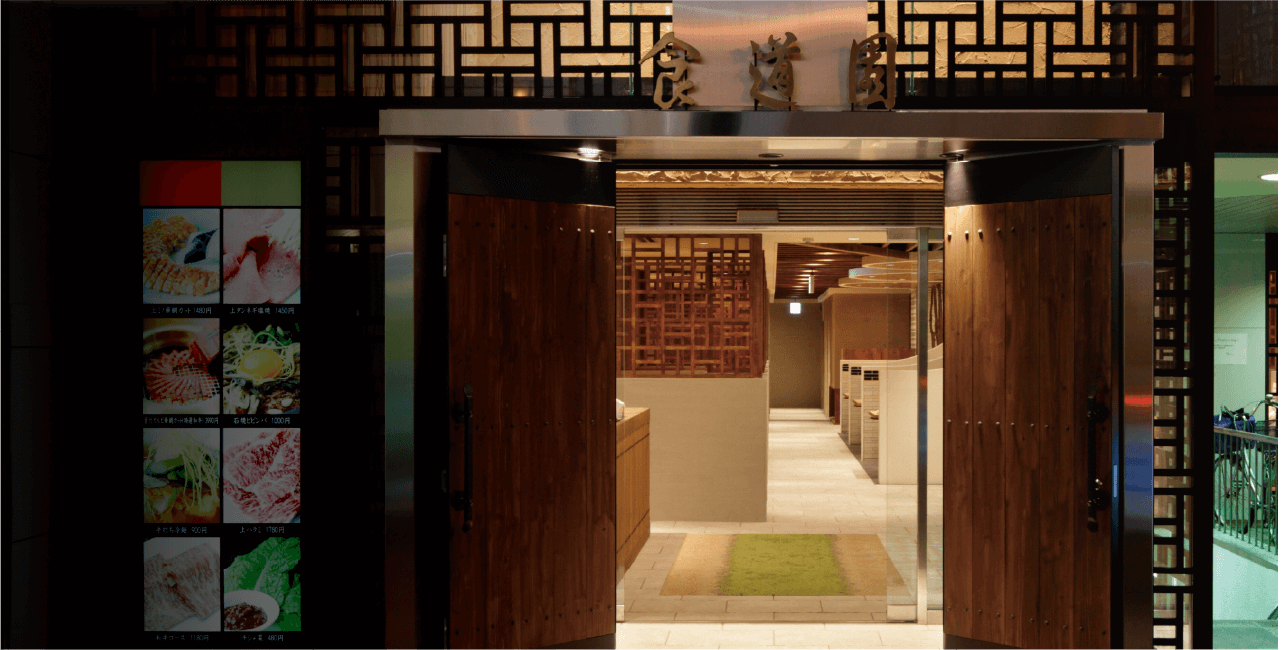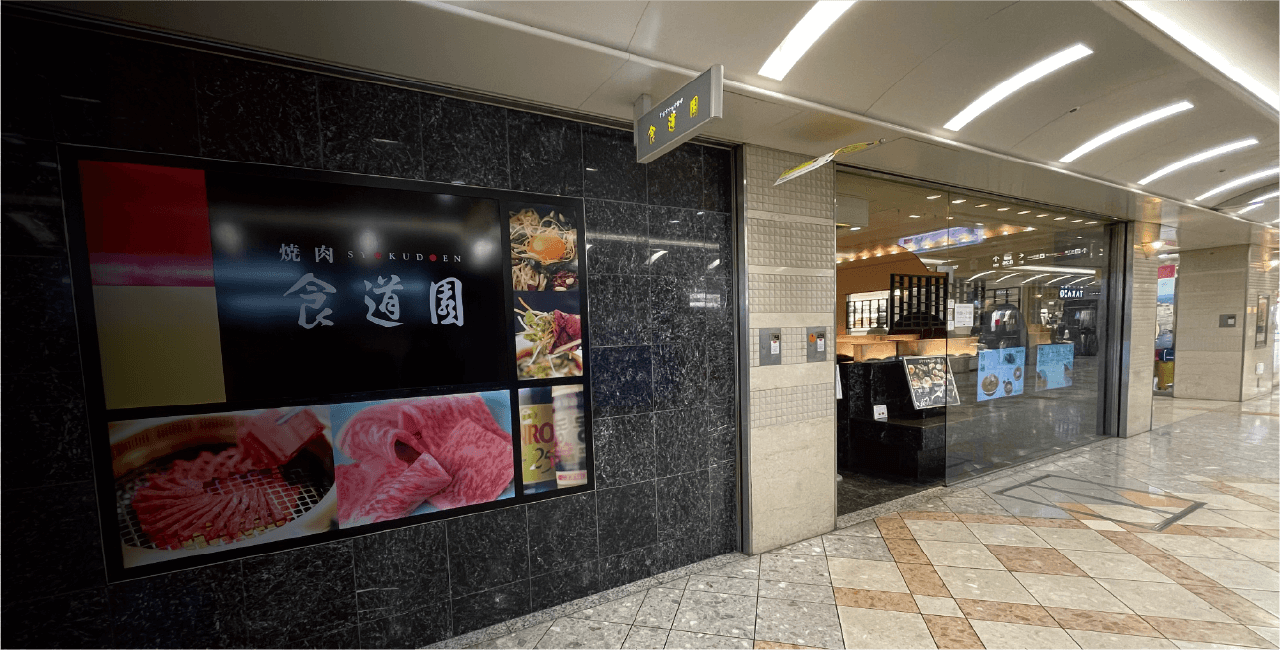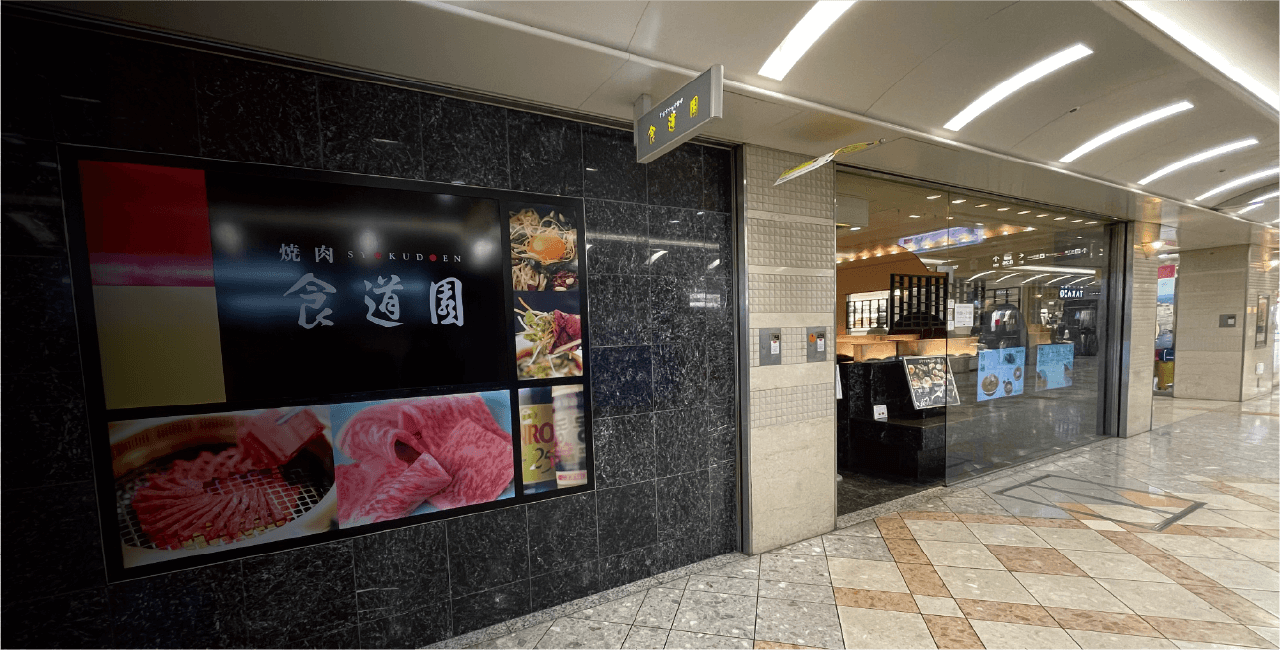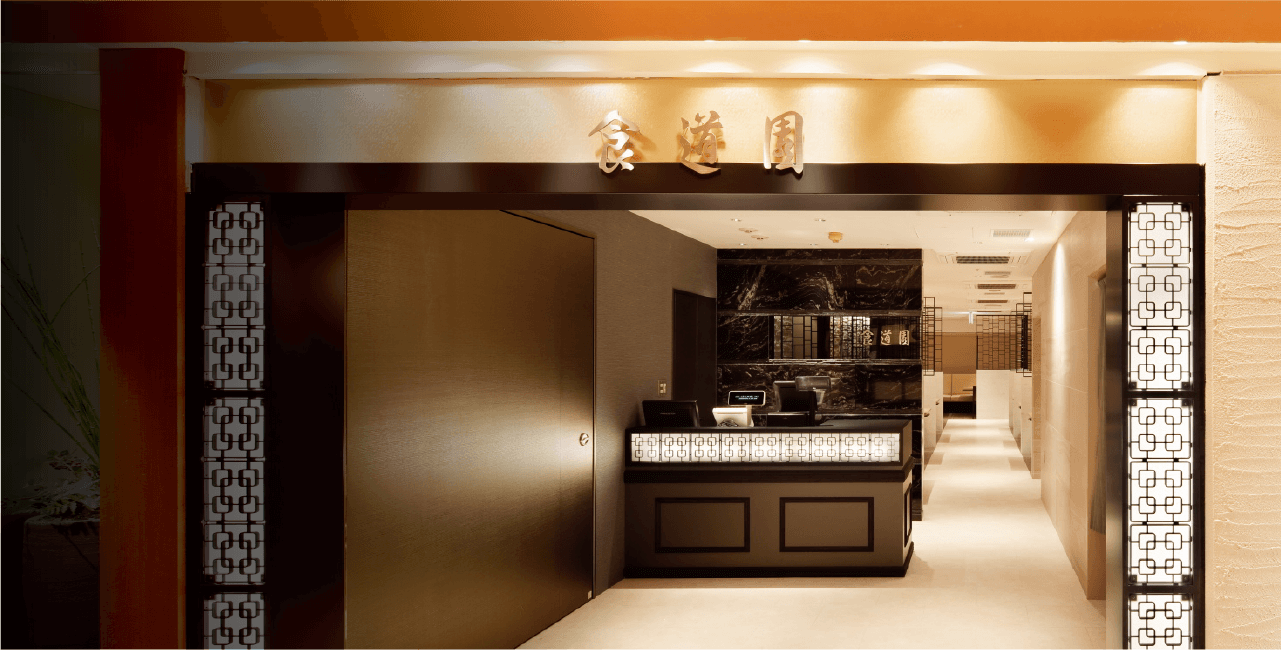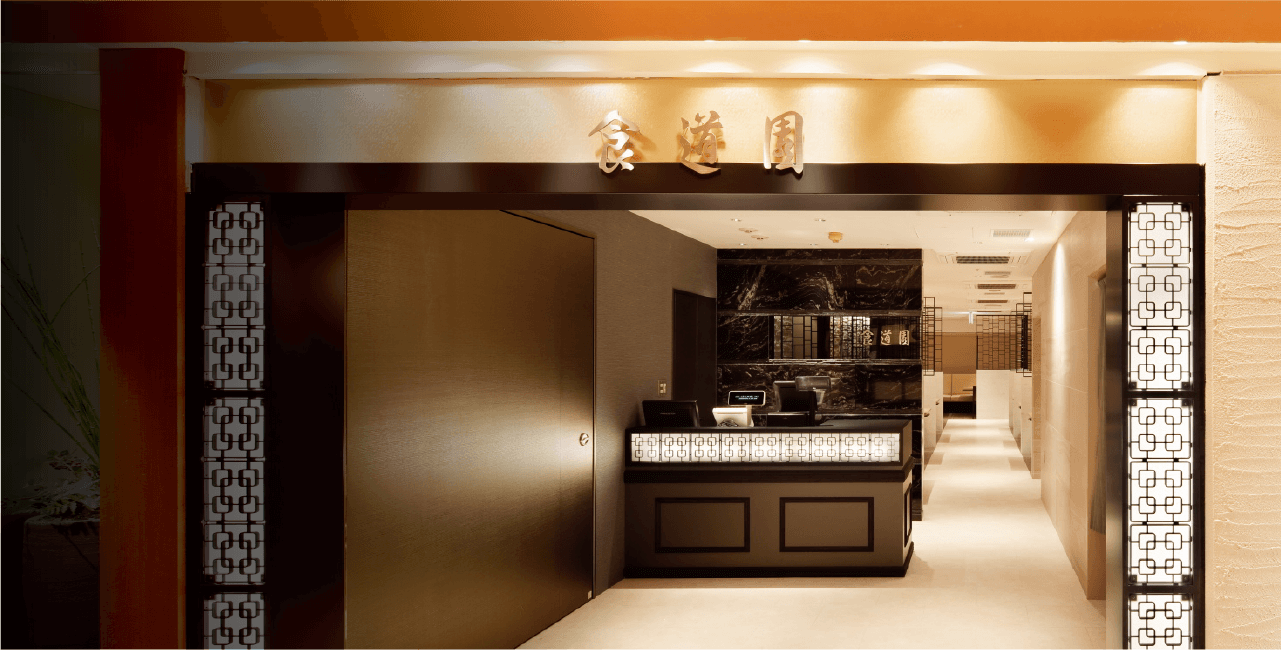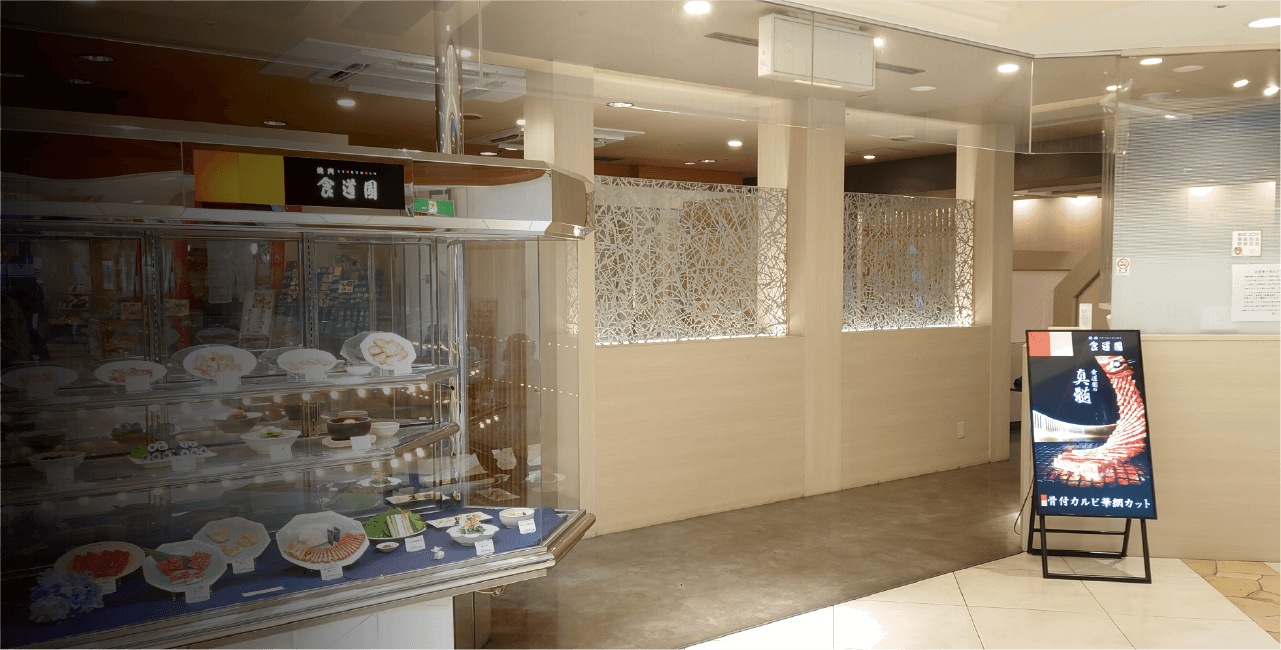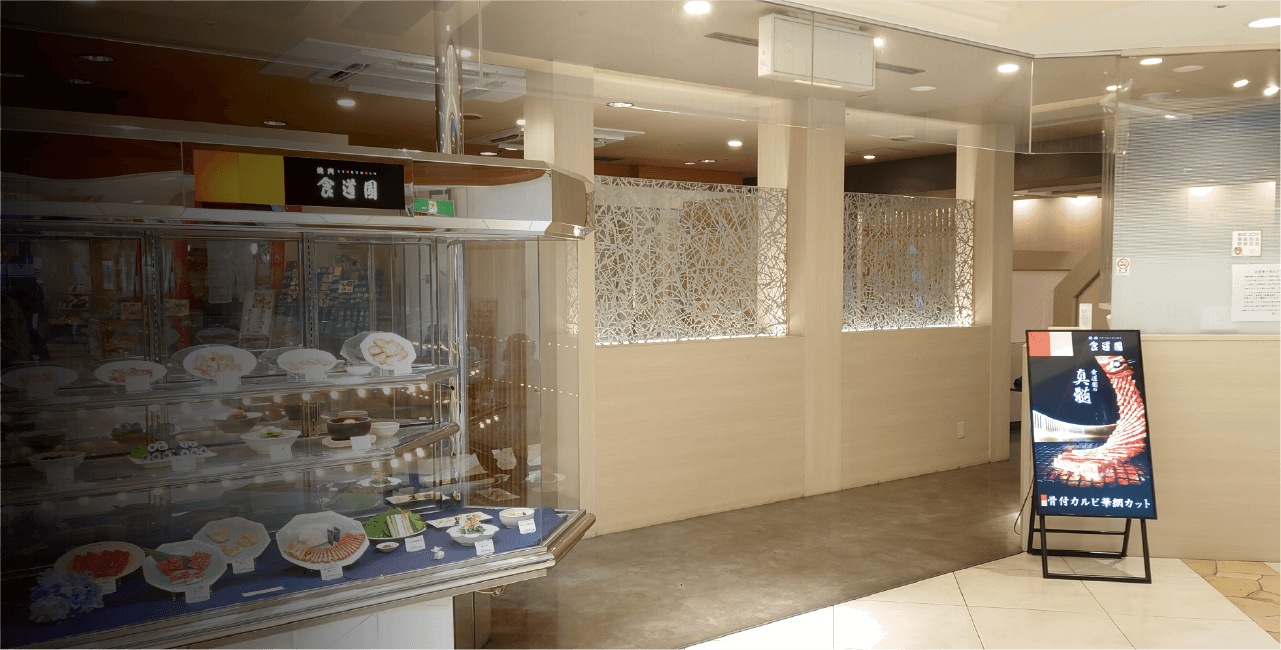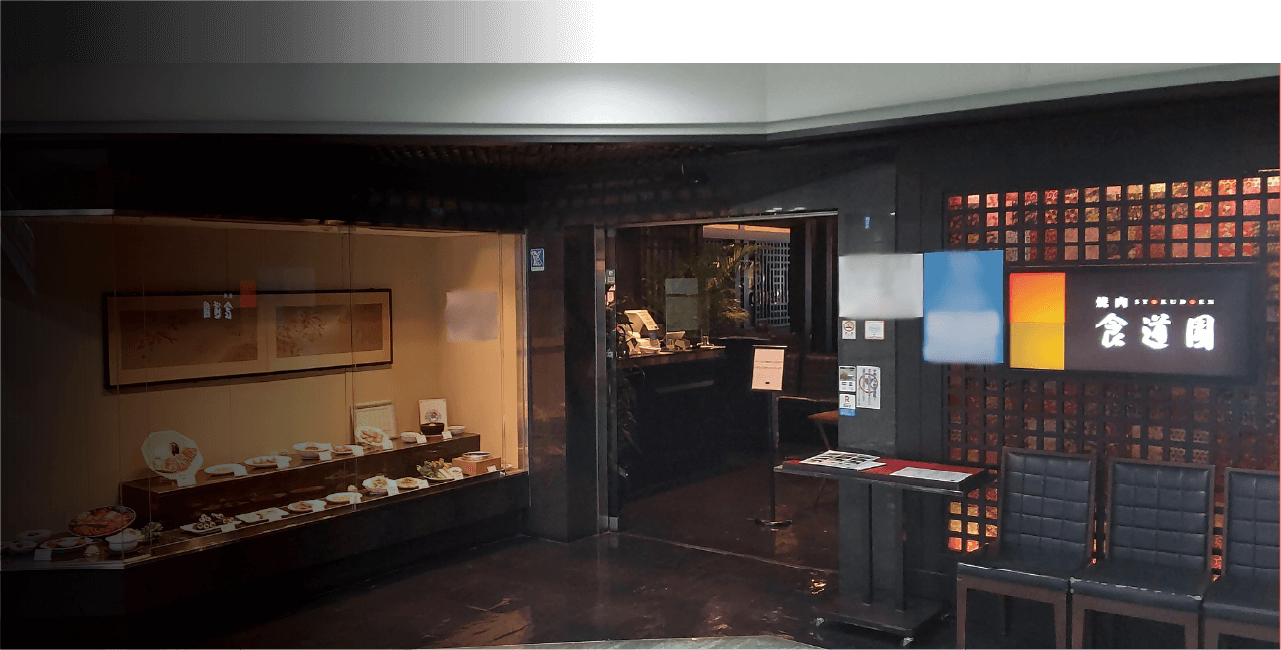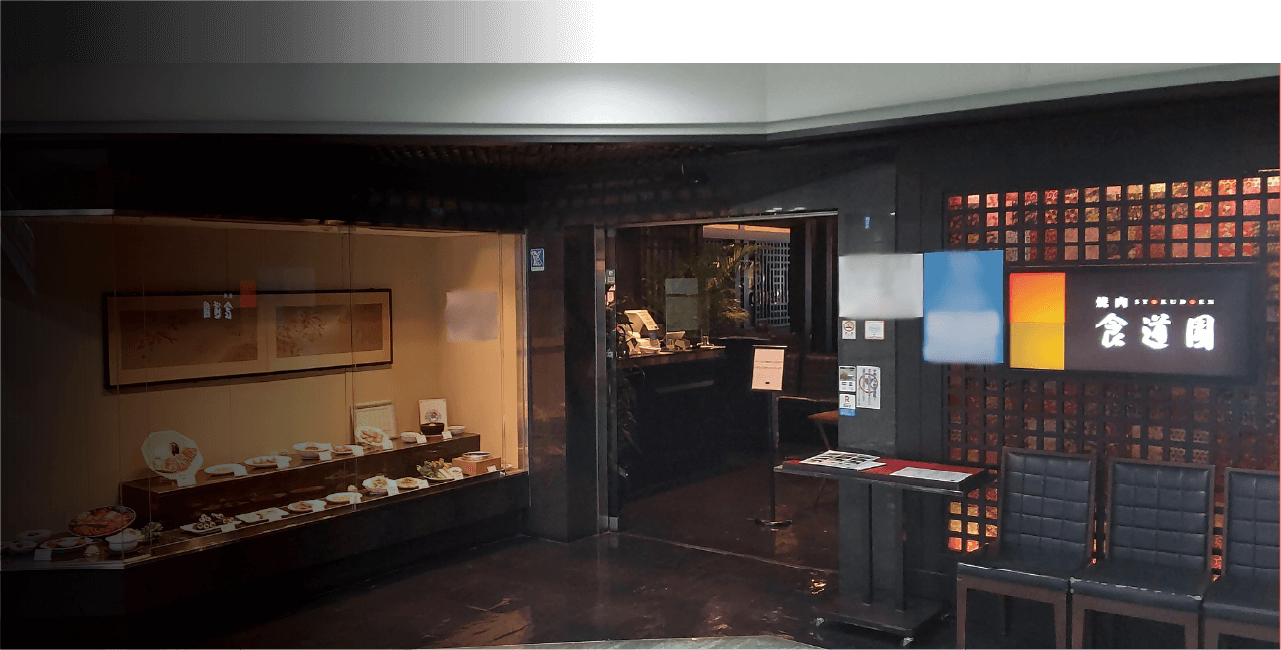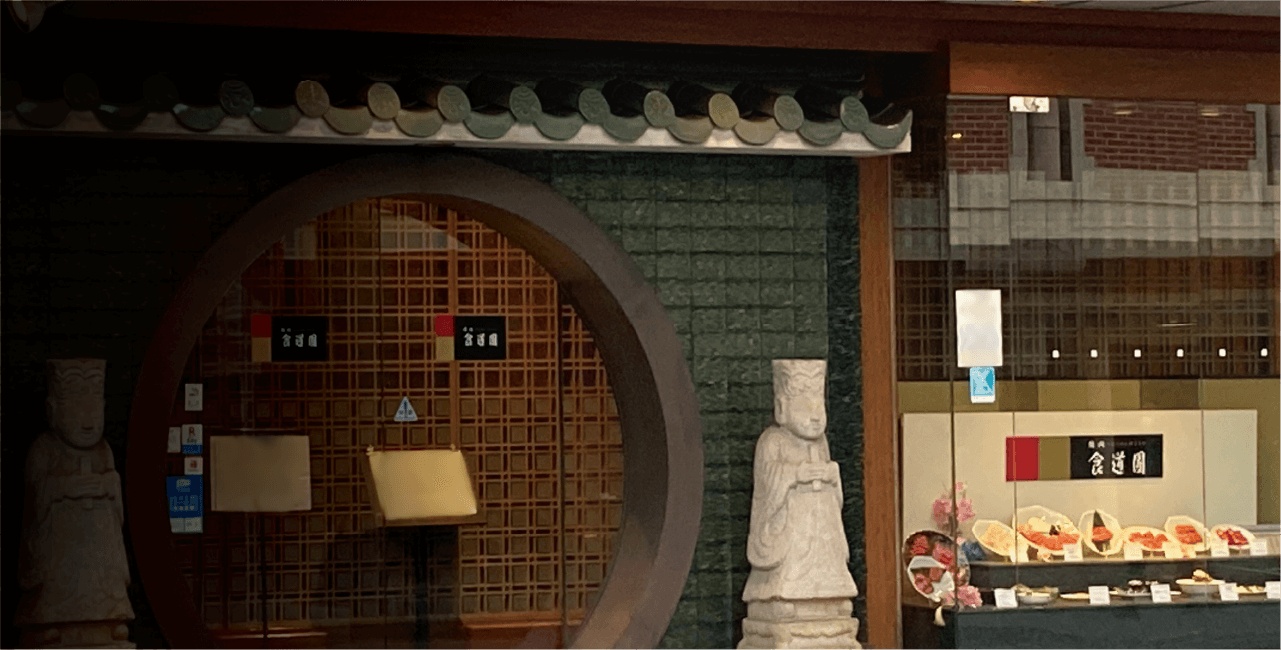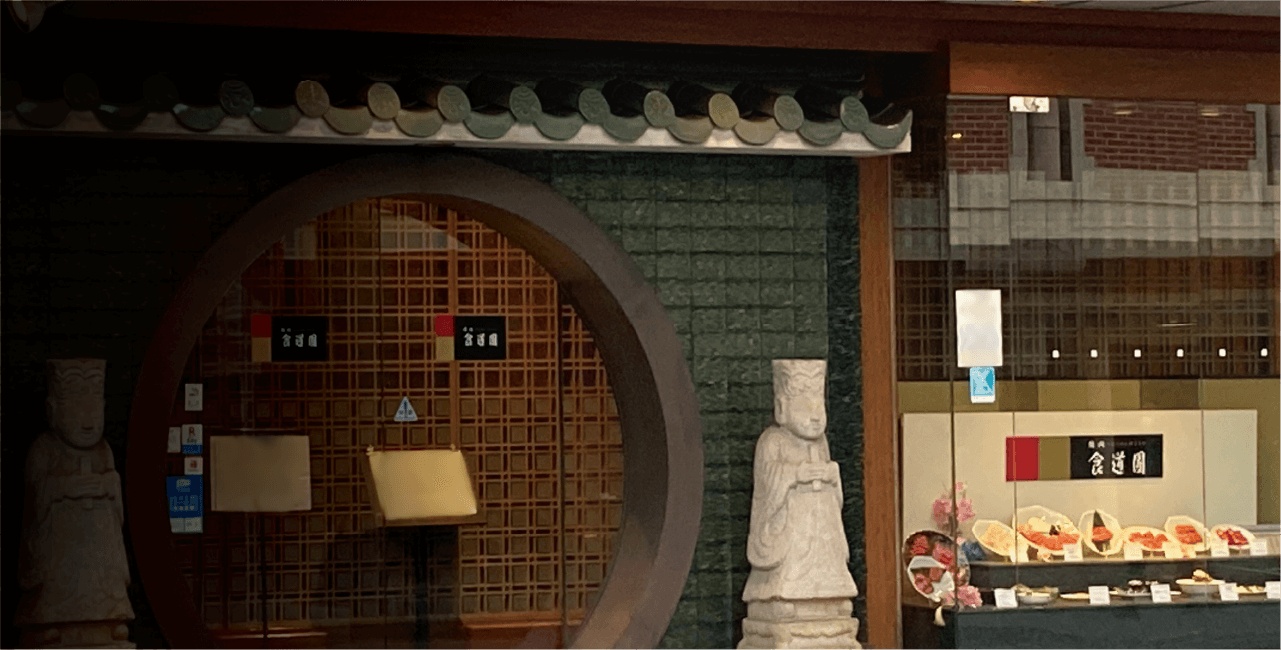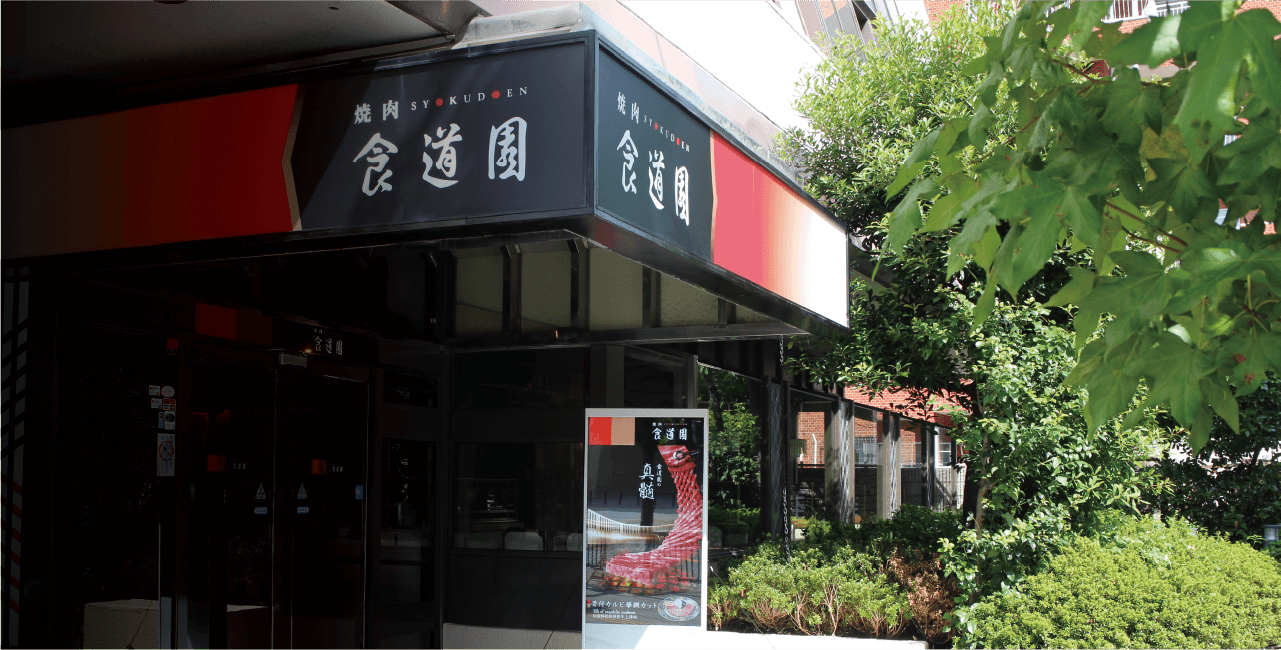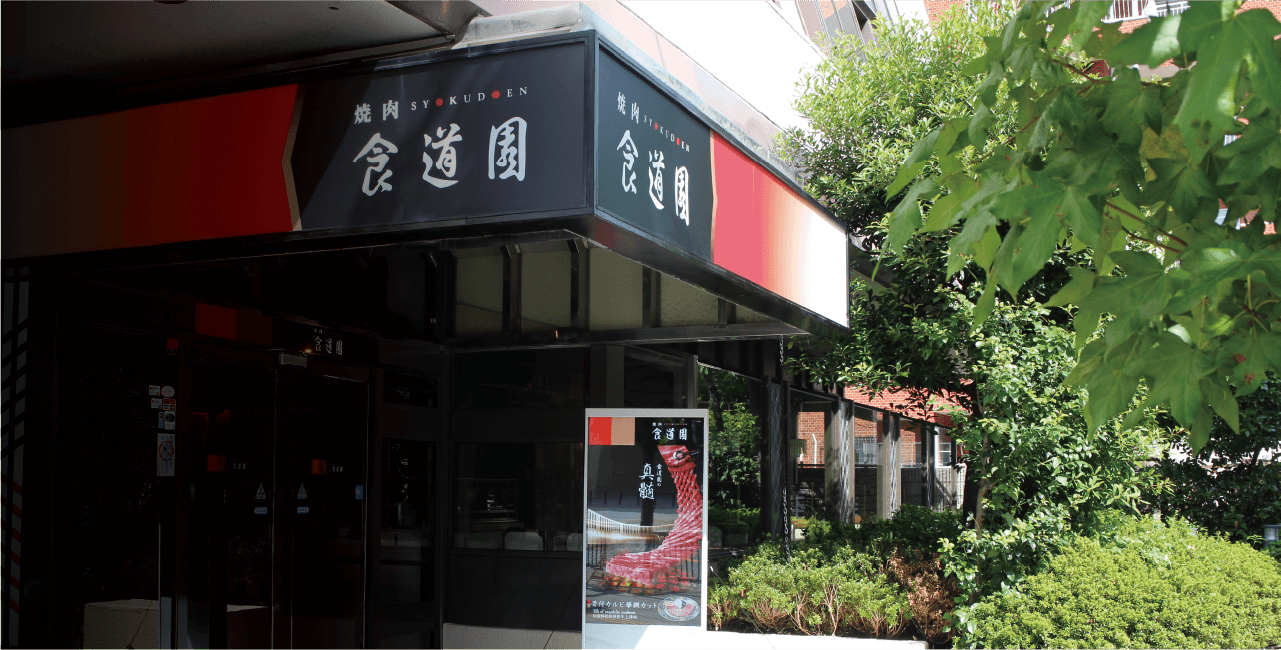 Stores
Stores

Each Syokudoen location features a different interior design.
Enjoy our outstanding yakiniku BBQ in a variety of different atmospheres
depending on the location.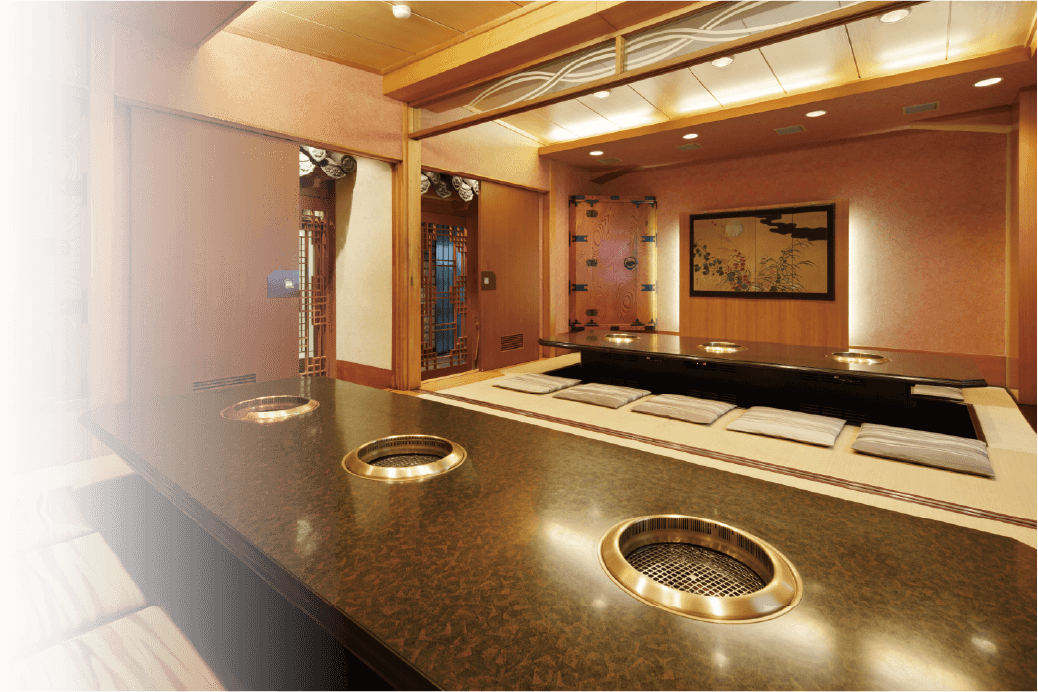 We also offer private rooms of various sizes to
accommodate a wide range of occasions
such as banquets, entertaining guests,
family gatherings, and everyday dining.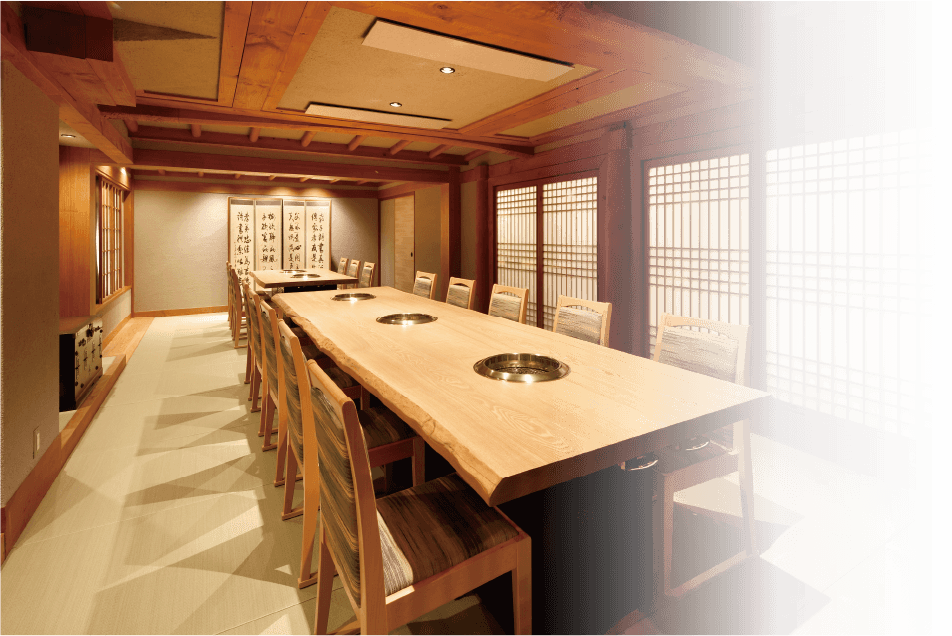 Our seating options are tailored to the number of guests and the purpose of your visit for a relaxing and comfortable meal. We aim to offer you the ultimate dining experience.
5-13 Soemon-cho, Chuo-ku Osaka-shi
Hours
Weekdays: 12:00 – 14:30 17:00 – 22:00
(Lunch 12:00 – 14:00)
Sat, Sun, national holidays: 12:00 – 22:00
(Lunch 12:00 – 15:00)
*Last orders taken at 21:30
Days off
Open all year round
1-6-4 Sonezaki Shinchi, Kita-ku Osaka
Hours
Weekdays: 12:00 – 14:30 17:00 – 22:00
(Lunch 12:00 – 14:00)
Sat, Sun, national holidays: 12:00 – 22:00
(Lunch 12:00 – 15:00)
*Last orders taken at 21:30
Days off
12/31~1/2
2-124 Gakuen Daiwa-cho, Nara-shi
Hours
Weekdays: 12:00 – 14:30 17:00 – 22:00
(Lunch 12:00 – 14:00)
Sat, Sun, national holidays: 12:00 – 22:00
(Lunch 12:00 – 15:00)
*Last orders taken at 21:30
Days off
Open all year round